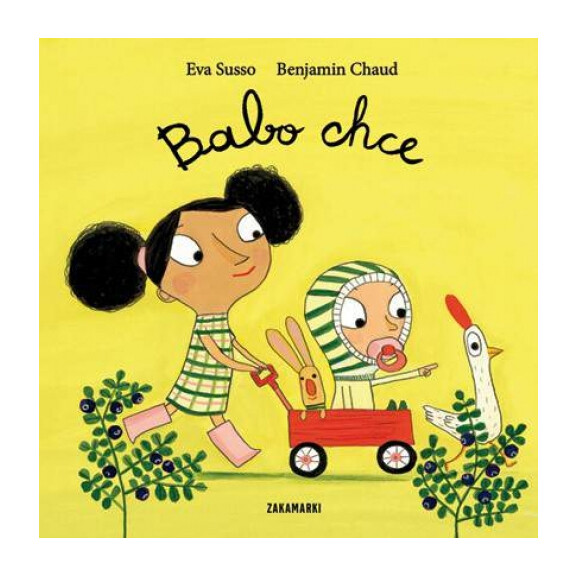 Media
Zakamarki - Babo Chce
Brand Wydawnictwo Zakamarki
Store moncziczi.pl
Specification
tekst: Eva Sussoilustracje: Benjamin Chaud Binta tańczyła, Lalo grał na bębnie, a Babo, najmłodszy z rodzeństwa, po prostu CHCE odkrywać świat! To już trzecia pełna dźwięków i obrazów książka o wesołej rodzince. A autorzy podobno powoli myślą o kolejnej! Zgadnijcie o kim? Oszczędna w słowach, ale za to pełna kolorów i dźwięków książeczka inspiruje dzieci i rodziców do wspólnej zabawy - nauki nowych sylab, wystukiwania rytmów i... ruszenia się z kanapy! Ta radosna i pełna energii książka obrazkowa powstała we współpracy szwedzkiej pisarki Evy Susso z młodym francuskim ilustratorem Benjaminem Chaudem. Eva Susso jest autorką kilkunastu książek – pisze zarówno dla najmłodszych, jak i dla młodzieży. Benjamin Chaud ma na swoim koncie kilkanaście tytułów zilustrowanych we Francji.
Other products from moncziczi.pl
Add your opinion
Your opinion has been successfully added!