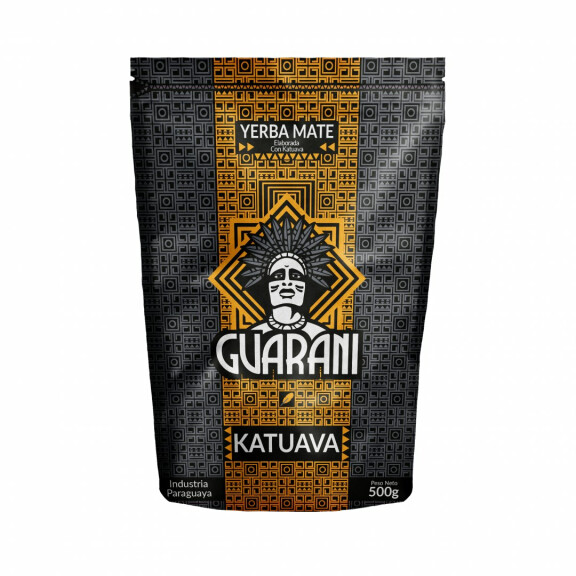 Beverages
Yerba Mate Guarani Katuava 0,5kg
Brand GUARANI
Store ekoo.pl
Specification
Opis i działanie yerba mate
Guarani Katuava to interesująca mieszanka od renomowanej firmy EBSA, producenta yerba mate Selecta. Mocno wysuszone listki, patyczki i gałązki oraz elementy katuavy, która jeszcze bardziej urozmaica susz. Tą nadzwyczajną roślinę od wieków stosuje się w medycynie ludowej jako naturalny afrodyzjak.
Skład yerba mate:
Wysokiej jakości dymna yerba mate w obecności pyłu i patyczków, katuava, burrito.
Smak i aromat yerba mate:
Korzenno-ziołowy charakter całości. Aromat to związek dojrzałej, mocno opalonej yerba mate z przyciągającym, wspaniale pachnącym drzewem katuavy. W towarzystwie niezwykłych aromatów drzewnych yerba mate pokazuje pokazuje prawdziwą klasę. Dopełnieniem wiązanki jest ziele burrito, które odświeża i dodaje miętowego aromatu. Smak łączy w sobie trzy różne, idealnie współgrające elementy. Smak przyciągnie początkujących fanów mate smakowych, będzie też ciekawym rozwiązaniem dla smakoszy lubujących się w prawdziwej klasyce.
Dodatkowe informacje:
Produkt eksportowy firmy renomowanej firmy EBSA, producenta yerba mate Selecta przeznaczony specjalnie na europejski rynek. Link do strony producenta: http://www.guarani.com.py/
Na terenie zakładu konfekcjonowane są produkty zawierające: orzechy. Dokładamy wszelkich starań aby pakowanie alergenów odbywało się w najdłuższym możliwym odstępie czasu, jednak nie możemy w 100% zagwarantować, że w pakowanych produktach nie znajdą się śladowe ilości alergenów.
Other products from ekoo.pl
Add your opinion
Your opinion has been successfully added!