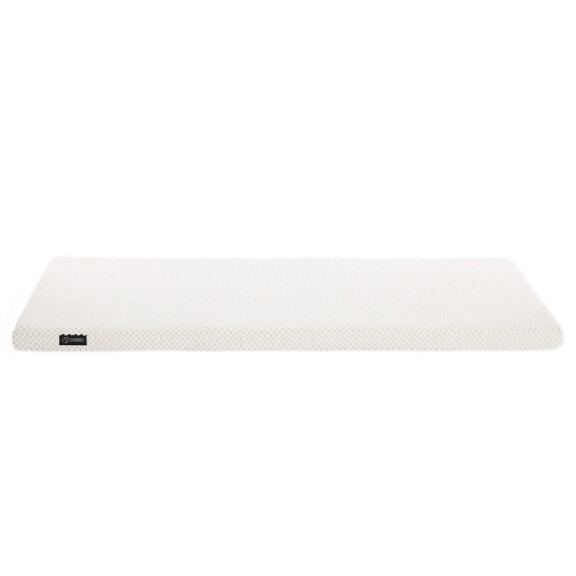 Pet Supplies
Poduszka dla kota CHILL DeLUXE 90x41 cm SELSEY
Brand SELSEY
Store channable.com
Specification
Nie chcesz, by Twój kot leżał na twardych, zimnych blatach? Sięgnij po poduszkę CHILL DeLUXE marki Cosy And Dozy® i przemień je w wygodne legowisko! Urocza poduszka CHILL DeLUXE to dodatek dedykowany należącej do tej samej kolekcji półki. Świetnie jednak odnajdzie się również w roli samodzielnego dopełnienia mieszkania, pozwalając Ci szybko i sprawnie przemienić ulubioną kryjówkę Twojego puchatego przyjaciela – np. karton, blaty szafek czy przestrzeń pod łóżkiem – w wygodne i bezpieczne legowisko! Zabezpieczający mięciutki środek pokrowiec z przyjemnego i wytrzymałego materiału jest odporny na ostre pazurki kota, jednocześnie będąc zupełnie nieszkodliwym dla jego wrażliwych łapek. Kolejną zaletą produktu, którą doceni tym razem człowiek, jest bogata oferta wybarwień, która pozwala z łatwością dopasować poduszkę do pozostałych części wystroju pomieszczenia. Szczegóły produktu: poduszka dedykowana jest do półki CHILL DeLUXE, gdzie będzie świetnym zastępstwem pierwszej poduszki, np. gdy ta ulegnie uszkodzeniu lub będzie czyszczona, dodatku można używać samodzielnie, np. jako wygodnego legowiska na płaskiej przestrzeni, spód wyposażony w trzynaście mocnych nap z nierdzewnej stali pozwala z łatwością przymocować poduszkę do powierzchni półki CHILL DeLUXE, pokrowiec poduszki wykonany został z trwałej i bezpiecznej dla kota tkaniny, pokrowiec można zdjąć i wyprać, grubość poduszki: 3 cm, zaprojektowany i wykonany w Polsce.
Other products from channable.com
Add your opinion
Your opinion has been successfully added!