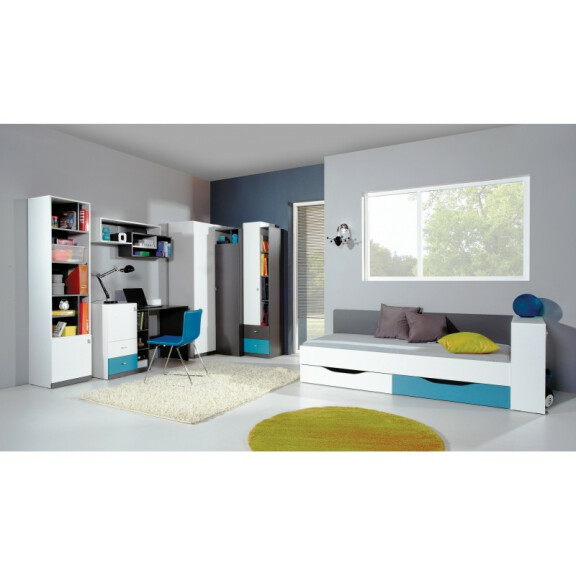 Baby & Toddler Furniture
Meble tablo
Brand meblezet
Store meblezet.com
Specification
Meble młodzieżowe TABLO, doskonale nadają się do pokoju większych dzieci i nastolatków. Bardzo duża ilość ciekawych i funkcjonalnych brył,  oraz modna stylistyka to niewątpliwie duża zaleta tego systemu. Dodatkowe atuty mebli TABLO to solidne wykonanie i dbałość o detale. Meble Tablo wykonane są z wysokiej jakości płyty wiórowej laminowanej o grubości 16 mm wykończone obrzeżem ABS.W skład zestawu wchodzi:regał TA 6, wymiary (S/W/G): 45/195/40 cmbiurko TA 9, wymiary (S/W/G): 130/84/55 cmpółka TA 10, wymiary (S/W/G): 115/443/25 cmszafa narożna TA 2, wymiary (S/W/G): 90/195/90 cmregał TA 5, wymiary (S/W/G): 45/195/40 cmłóżko TA 12, wymiary (S/W/G): 94/75/229 cm, pod materac 90/200 cm,Meble dostarczane są w paczkach do samodzielnego montażu, wraz z instrukcją oraz okuciami.
Other products from meblezet.com
Add your opinion
Your opinion has been successfully added!